Knoxville Bicycle Hospital
1893 – The Knoxville Bicycle Hospital was established in the bicycle boom times of 1893 by M. L. Wolf, at 710 Gay Street (where Dazzo's Restaurant currently resides). The "Hospital" was originally an agent for Pierce, Racycle, Tribune, Reading, Columbia, Standard and Yale bicycles. The Hospital was also a full machine shop repairing everything from sewing machines to bells. The Hospital's main concentration was the most popular mode of transportation of the time…bicycles.
1900 – At the turn of the century Mr. Wolf wanted to focus more on the burgeoning and more lucrative auto repair industry so he changed the business name to M.L. Wolf Auto Company. Marshall Walter "Major" Taylor was an American cyclist who won the world 1 mile (1.6 km) track cycling championship in 1899 after setting numerous world records and overcoming racial discrimination. Taylor was the first African-American athlete to achieve the level of world champion and only the second black man to win a world championship—after Canadian boxer George Dixon. Rumor has it we worked on Major's bike…Major was an amazing man and still our hero.
1908 – Mr. Wolf eventually sold the rights of the Knoxville Bicycle Hospital to William Greenlee and George McFadden in 1908. Mr. Wolf went on to become a premier Thomas, Cadillac and Packard dealer and repair facility. Major Taylor was still breaking records in 1908 but age was starting to "creep up on him." Taylor finally quit the track in 1910 at the age of 32.
1909 – The Hospital was then briefly established in a Mechanicsville house with a makeshift storefront on Deaderick Street where Denark Construction currently sits. Mechanicsville is named after the large amount of tradesmen that once lived in the area. The 1909 Tour de France was the seventh Tour de France, taking place from 5 July to 1 August 1909. It consisted of 14 stages over 4,498 kilometres (2,795 mi), ridden at an average 28.658 km/h (almost 18 mph).
1910 – The Hospital was then moved to a storefront on Depot Street in 1910 about where the iconic Regas Restaurant was located for many years. At that time we were on the outskirts of town and at the time…a very interesting neighborhood. During the early 1900′s the Norfolk jacket remained fashionable for shooting and rugged outdoor pursuits. It was made of sturdy tweed or similar fabric and featured paired box pleats over the chest and back, with a fabric belt. Worn with matching breeches or (U.S. knickerbockers), it became the Norfolk suit, suitable for bicycling or golf with knee-length stockings and low shoes, or for hunting with sturdy boots or shoes with leather gaiters.
1912 – The shop then moved "uptown" in 1912 to Walnut Street for a brief period then moved again within that same year to the corner of Walnut Street and Western Avenue (near were TVA building currently resides). Downtown Knoxville's primary business was deliveries to and from the Old Market House (now Market Square) and to delivering Western Union telegrams throughout all of Knoxville. During "The Great Depression" only one worker got paid each week. We are proud to say that no one lost their job, but all were always late being paid. Times are not that much different in today's bicycle market!
The onset of World War II caused further difficulties for the bicycle business. As bicycle production was curtailed drastically and many items became either rationed or completely unavailable. Since new bike sales were virtually nonexistent the Knoxville Bicycle Hospital survived by repainting and refurbishing used bikes. This was the era of the coaster brake and one of the items most treasured were replacement brake discs for the New Departure Coaster Brakes. They were made of rationed material and when a few sets of brake discs were received into stock..it cause for celebration. The Knoxville Bicycle Hospital was fortunate to have been an agent for Columbia Bicycle. The Columbia factory was allowed to continue to build a few bicycles while other bicycle factories were forced to convert to manufacturing war materials.
1949 – Under new ownership "The Hospital" left Western Avenue and moved to 303 East Magnolia where the name was changed to "Greenlee's Bike Shop and Small Engine Repair". Thus bringing an end to The Knoxville Bicycle Hospital moniker. 1949 is also the last year in which the British people traveled more miles by bicycle than they traveled by motor car. In that year, on average, people in Britain traveled 305 miles a year by bicycle and 261 miles per year by car.
2013 – In the fall of 2013 after a long working affiliation with Greenlee's we decided to resurrect the original name and continue with the tradition of unparalleled professional service that was established by Mr. Wolf in the 1800's. We offer an industry first of a lifetime warranty on service for the life of the part. Staffed with Barnett's Bicycle Institute mechanics and a hand picked inventory, we still remain in downtown Knoxville…just a mile (or so) down the street from the 1893 original storefront (and we still have bike specific machine shop).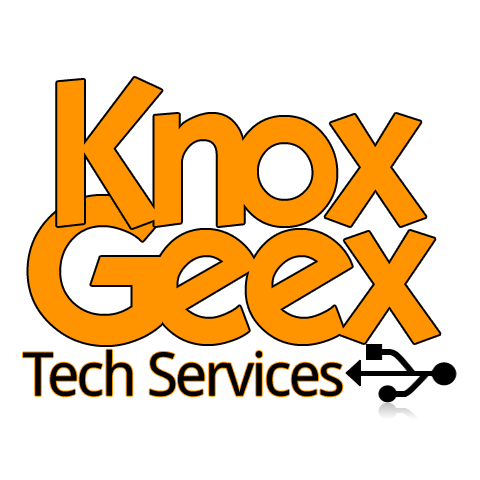 Project Breakdown
A simple breakdown of the individual tasks we had to accomplish to complete this job.
Domain Registration and Hosting Setup

10%

10%

Complete Site Design

40%

40%

Video Editing and Logo Creation

20%

20%

E-Commerce Solution

30%

30%