Services Provided:
Full Website Creation from Scratch
Graphic Design for Logo, Branding, and Print Items
Complete In-House Menu Design and Print Services
Live Table Reservation System to coincide with…….
a Completely Programmed and Installed Point-of-Sale System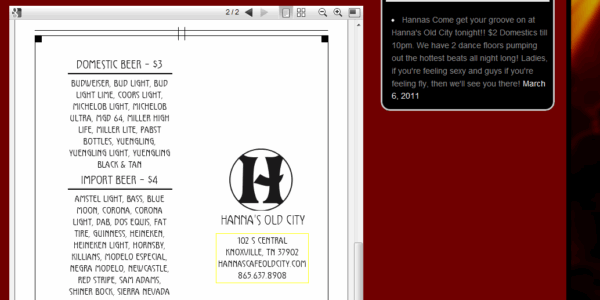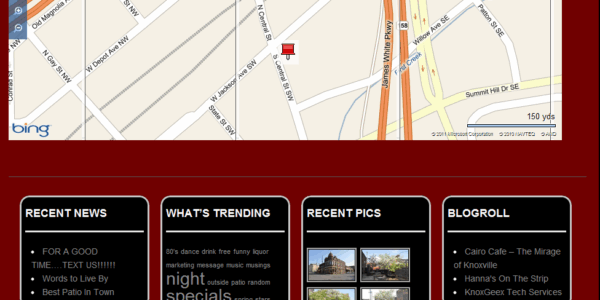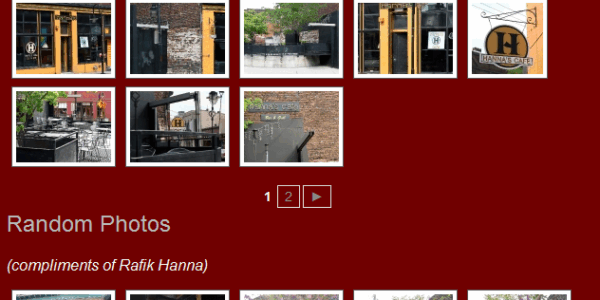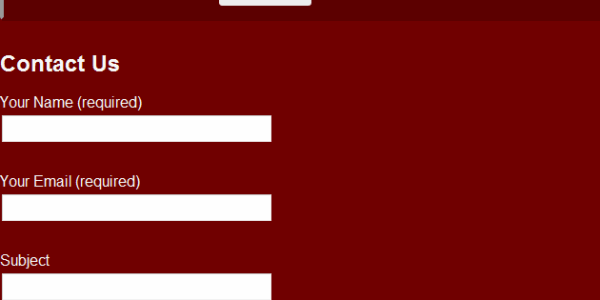 Hanna's Cafe in the Old City is prominently located across from Patrick Sullivans and Manhattan's in the Knoxville, TN Old City area. Come dance, drink, or hang out with friends on our beautiful patio or either of two dance floors any night of the week.
The key to Hanna's undisputed appeal has always been a level of diversity that can be rivaled by few. Hanna's is a trendy, two-level Nightclub that gets packed quickly. The dance floor is the heart and the music the heartbeat of Hanna's Old City. Our state of the art sound system specializes in High Energy and Billboard Dance music.